Learnings from our Telegram bots (w/ ~ 8k users)
Unlike other startups we don't use chat apps like Slack for our internal team communication, but Telegram Messenger. Telegram is very straight forward when it comes to messaging and it's extremely fast. We love the availabilty on all major platforms and seemless syncing across all our devices.
It's also emerging extremely fast with 2 billion messages sent daily in May 2015 and more than 10 billion in August 2015.
Introducing Telegram bots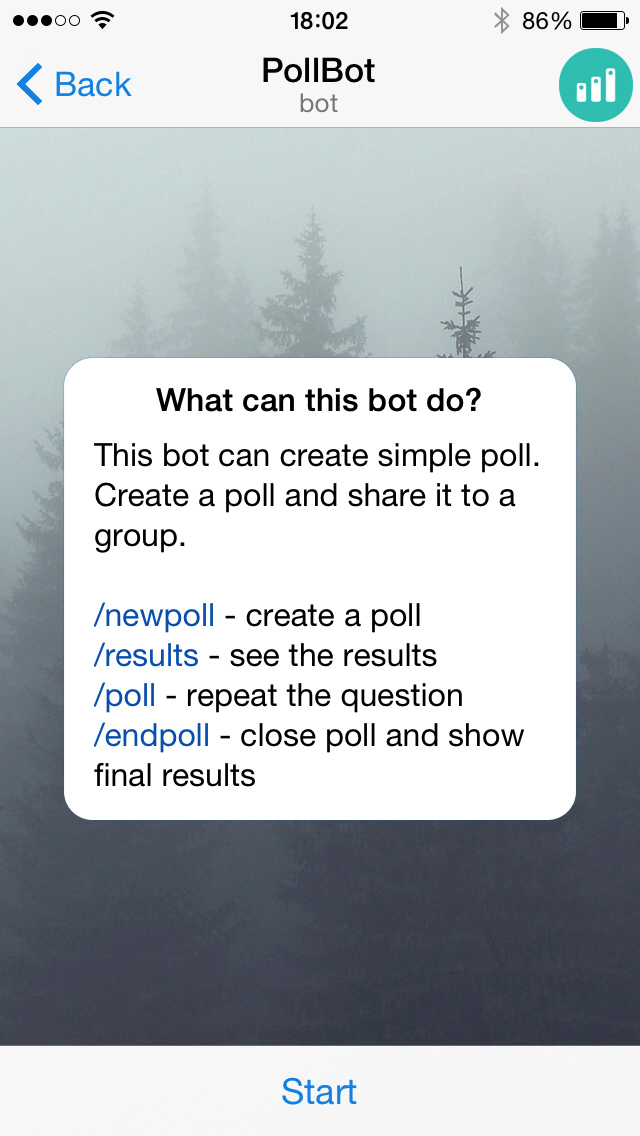 On June 24 this year, Telegram decided to start their Bot revolution, as they call it. The opened up their messenger platform to allow integrations of 3rd party applications via a so-called bot API.
Our team got really excited about that update, since we are all enthusiastic Telegram users and we could only imagine what a big step that was.
Creating our first few Telegram bots
So we decided to build a some News bots, to get a feeling of this new platform. We registered about 20 bots and connected them to our platform. For each bot, we created a schedule to send updates out once a day with today's top news.
An essential part of promoting our new bots was to submit them to the (unofficial) Telegram Bot Store and to telegrambots.org.
After submitting them and we started scheduling our first updates. We didn't expect much, but some of these bots went totally crazy over night!
Within one day, our first bot @WomensHealthBot gained more than 1000 subscribers. All together we attracted about ~3000 subscribers within the first days and ~8000 within a few weeks. Our overall best performing bots are @WomensHealthBot, @WallStreetJournalBot and @ESPN_Bot.
No marketing, no ads, no costs
People love messengers. Since the beginning of the web, chats and messengers have been used to communicate between individuals.
We learned, that our first assumption about Telegram bots wasn't entirely true. We thought that Bots will merely attract tech-savvy people, but in our case the opposite was true: More than 2/3 of all our users subscribed to bots aren't related to tech.
Surely, we also maintain bots like @VentureBeatBot, @Engadget_Bot or @GameInformerBot, but they didn't get as many subscribers in such a short period of time.
We figured out that especially users who use their smartphone (not their desktop computer!) as primary communication device are most likely to signup for updates via messengers. While for tech-savvy people it's not a big deal to use RSS readers or set up emailing on their phone, it is for many others.
However, almost all of them are able to set up a messenger of their choice. Enabling 3rd party integrations for messengers will be a big thing in the future. WeChat, one of the biggest messenger platforms in Asia, has already successful enabled 3rd party integrations and Facebook Messenger for Business is planing to do the same in the near future.
What we learned was four simple rules
We have four simple rules to win on almost any platform and in this it was true agin. These rules also apply the Telegram bots:
First movers (most likely) win
Respect the platform
Get to know your audience
Adapt fast